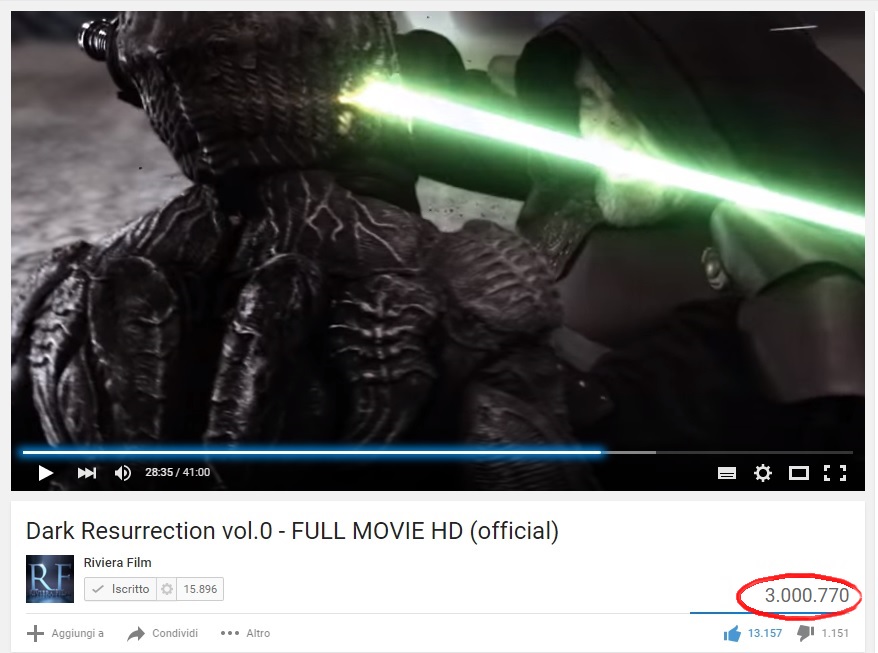 The Force is strong in "Dark Resurrection"!
During the opening weekend of "The Force Awakens", another milestone was achieved by "Dark Resurrection Volume 0" which reached 3,000,000 views.
Every day, more and more people discover this saga which (hopefully soon) will be completed, mainly, thanks to the help of all our supporters.
Thanks again to all who support this project.
May The Force Be With You .... Always!