October 31st Live Streaming: Dark Resurrection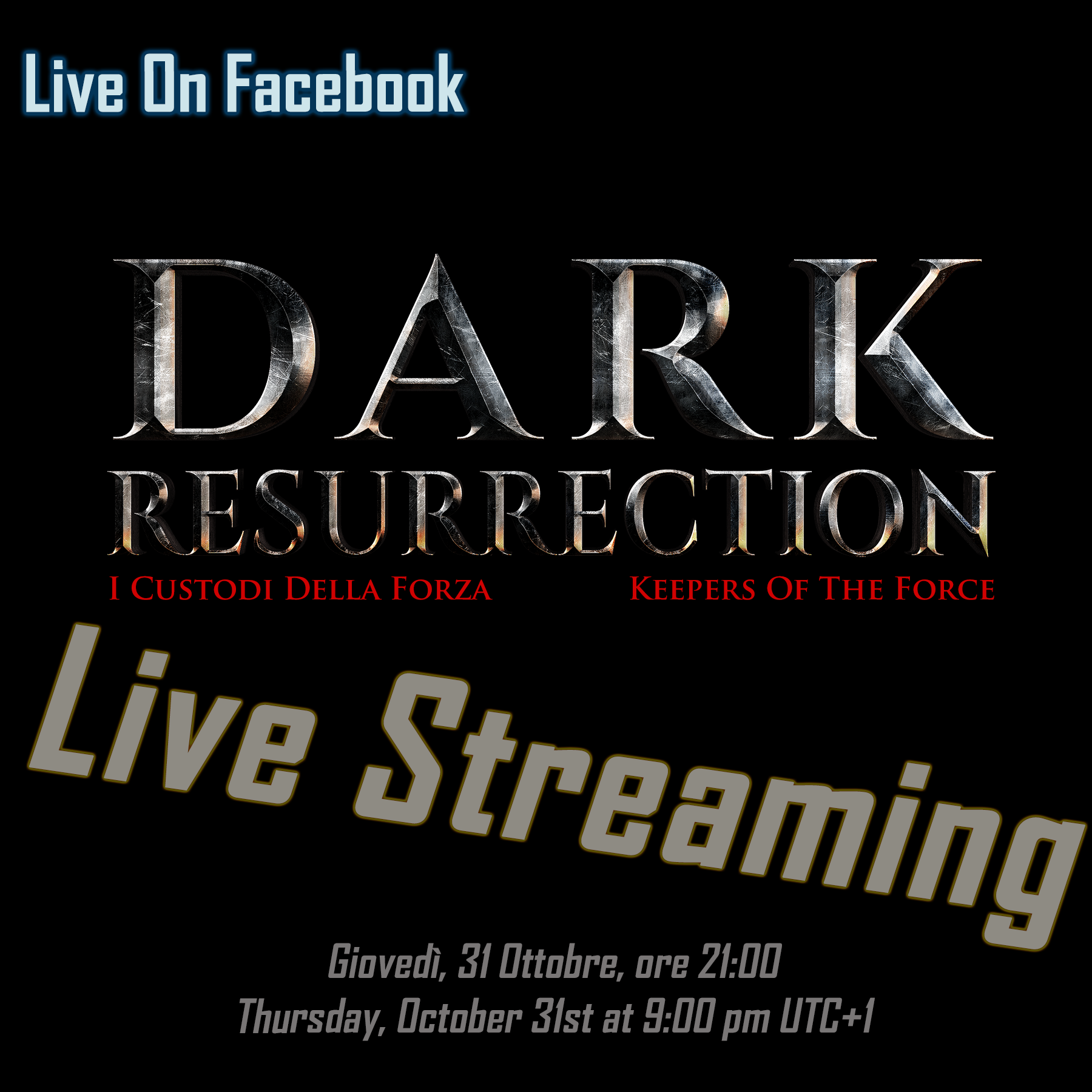 Angelo Licata and Fabrizio Fenner will present, in live streaming on the Dark Resurrection Facebook page, important news on the release of the Dark Resurrection saga's last chapter, Thursday October 31st at 9:00 pm.
During the live broadcast preview material will be shown.
Stay tuned and don't miss this exclusive live presentation.