Dark Resurrection Crew: Daniele Balconi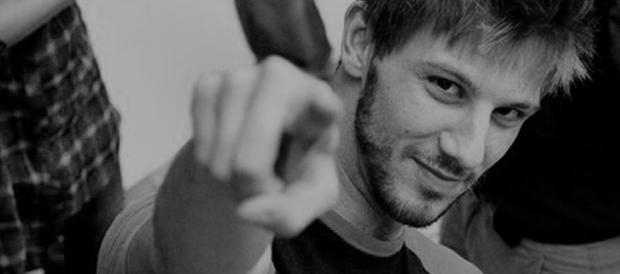 1- How did you join Dark Resurrection?
Well, in a very simple way to be honest. I found the casting announcement for the film, where they were looking for other fighters. So me and my team, the Flying Without Fear, prepared a fighting choreography and showed it at the casting in Sanremo, leaving the director Angelo Licata speechless and frightened.
2- Can you tell us your role within the production?
I deal with stunts. I am the co- founder with Fabio Branca of the stunt action team Flying Without Fear, which is the team that was responsible for most of the fighting scenes of Vol.0, both for the body doubles and the general fighters. Personally, I've been Maurizio Zuppa's assistant choreographer, and I coordinated the stunts that dealt with the action scenes.
3- What has given you personally DR?
Well, Dark Resurrection is something absurd, to be honest. I was surprised to see so many people involved in a no budget and non-profit project. However, all that passion got me involved right away, especially for the people that lent themselves to Dark Resurrection. People full of enthusiasm, passion and feeling for something that in the end is nothing more than the product of a single heart, built thanks to all the people who have taken part to it. Most of all, joining Dark Resurrection has fueled my desire more and more to work in this field, for me as an actor and a stuntman, but also the trust both in my skills and in my team .
4- Tell us a personal short, funny story, a special moment at your choice during the working of DR.
Ehehe ... there would be so many... anyway, I always like to remember the face of Angelo Licata during the casting. When we entered the room there were me, Fabio Branca and Yari Zuffi, ready to show how much we had prepared. At first sight the director didn't seem very enthusiastic, but as soon as we started moving our arms (they were sporting guns and sabers), Licata goggled his eyes in amazement, both surprised and frightened at the same time, saying: "That's enough guys! You're in" then, I replied : "But...there ist still the most beautiful piece of choreography missing!". I looked like a child who had been taken off the toy. And he continued: "No, no, no problem, you're in, that's all! " waving his arms. At that moment me and my mates hugged each other, happy with the good result.