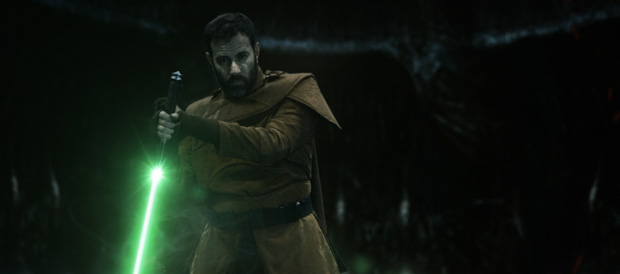 Native of the planet Omraf, this Jedi began his career late in life, but still managed to be well- trained due to his remarkable physical abilities. His great combat skills urge the Council to entrust him to military purposes. Zistor however, refuses and asks to take part in missions able to fullfill his primary focus: the knowledge.
Over time, unable to reconcile his role as Master of the Order with the one of renowned scholar of ancient cultures, he joins Sorran in his quest from the Kobegalon's very first mission. Zistor, strongly fascinated by the Eronian culture, thinks that Sorran's theories are more solid and supports the Master in every decision. This behaviour caused the Council members' disapproval. They hoped that a more "ordinary" scholar working togheter with Sorran, would have stopped his fancy a little bit.
Zistor thinks to understand the obsession of Sorran to the research for Eron and therefore he supports him for years. However, he never admits to himself that his thirst for knowledge, over time, has equaled if not surpassed the unpopular obsession of the old Master.