Michael Lancuba, a new Hero from Australia!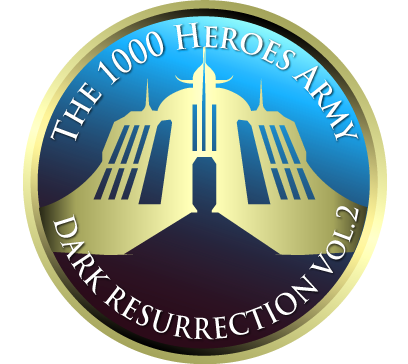 Michael Lancuba, the first hero of the Deed of the Thousand which comes from Australia!
Michael has shown a lot of appreciation about "Dark Resurrection" and wanted to support our project, becoming Associate Producer, for the following reasons:
"I think it is exciting to see somebody brave enough to tackle new Stars Wars elements. The richness of the Star wars universe is so much more than the skywalker legacy or the time frame revolving around those particular events, it's great to see the team of Dark Resurrection had and continues to have the boldness of character to explore a new time line with a new set of protagonists and thus only add or rather enrich the Star Wars universe with their foresight and willingness to achieve the dream and dearly hope that it, if at all possible, does not stop with DR Volume 2, I hope they tackle new themes, be they completely new stories of a continuation of this, and bring to life even more characters that can make their own unique mark. Spero che riuscite a farlo, buon fortuna e auguri per quel cha avete già compiuto, è stato un piacere guardarlo e allora dato che cera l'opportunità di offrire qualche piccola cosa ho deciso di farlo perché voglio vedere come va finire questa storia di Hope, master Zui Mar Lee e Lord Sorran."
We all want to thank Michael for the generous support whishing him, as always,
May The Force Be With You ... Always !!!