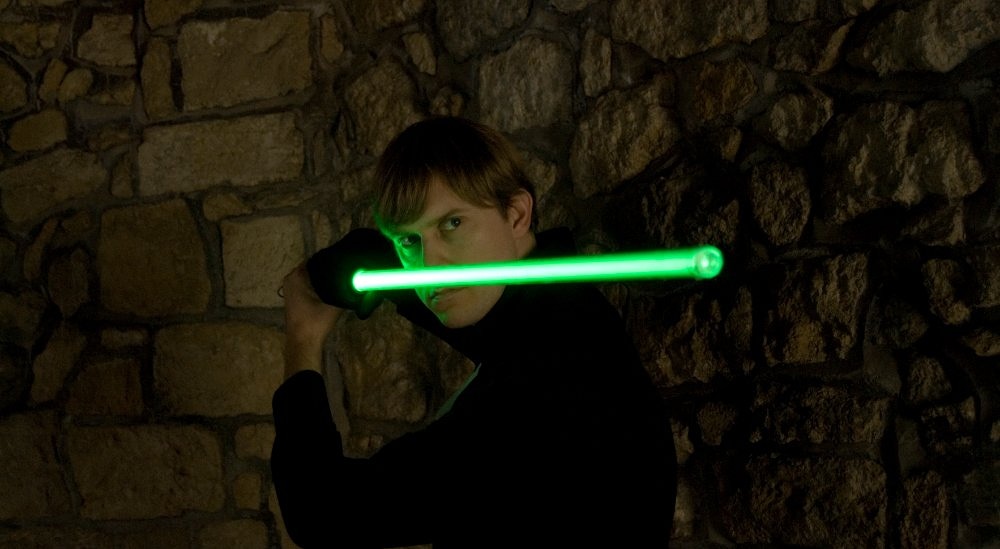 Here we are with the last great hero, the 196th Associate Producer of Dark Resurrection vol.2.
Alessio Lucarini, from Matelica in the province of Macerata (Italy), has the honor of being the last to close the long list of the most important supporters of our beloved Saga.
At our request of the reason that led him to support our project in such a consistent manner, Alessio simply replied:
"I made this donation because I like what you have created, very good !!!"
In its simplicity and synthesis, Alessio has enclosed the true meaning that unites all our supporters, that is the desire to express, with a tangible contribution, their appreciation for something they really like.
I thank Alessio with all my heart, wishing him, as usual:
May the Force be with you ... always!
***
I take the opportunity of this last article that I write for our Associate Producers, to thank ALL OF YOU for your great support and for having truly, intensely and heartily believed in this project; this beautiful story that I fell in love with a long time ago and that has been my "life companion" for the last 13 years.
MAY THE FORCE BE ALWAYS WITH ALL OF US !!!
....LOVE!
Fabrizio Fenner